Take home a slice of history with our new Chameleon Collection, a signature line of impressionable, vibrantly rich pieces, meticulously reworked by hand.
Like a chameleon's superimposed crystal layers of skin, our line breathes new life into salvaged and distressed wood by modifying existing pigment and framework, to create a mixed and textured combination that cannot be replicated or replaced by any other designer.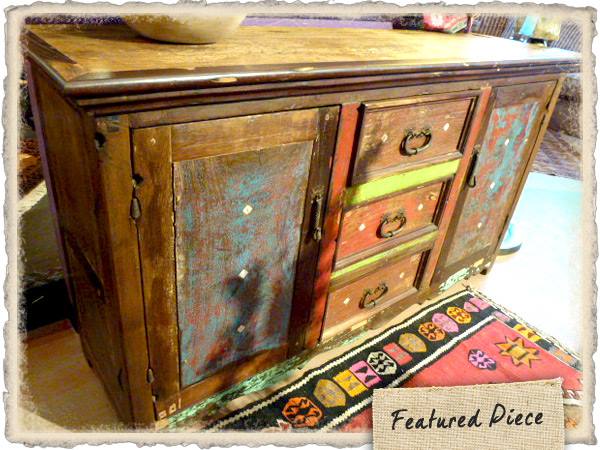 We wanted to do something we've never done before, and when the Chameleon Collection was first in development we knew that we had accomplished this.
Each piece has a a cultured complexity to it; an unapologetic individuality.There's a fearlessness behind the vision for this signature line, as it defies traditional design for a look and feel we believe is authentically rustic.
We invite you to make an appointment and stop by our gallery to see how much you'll love the Chameleon Collection!  For more information, or to learn more about our story, please visit the main page of this website.